DAB Water Pumps
The Ranbuild Sheds Bega team are also agents for DAB pressure pump systems. We are keen to provide the answers for your domestic household and garden irrigation, wherever you are in the Bega Valley, including Merimbula & Eden and up to Bermagui & Narooma.
Active System Performance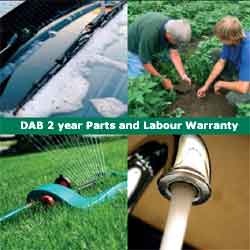 Unique, compact, simple, self-sufficient and efficient. Made up of 9 different models, automatic lifting pumps for domestic and small installations for civil, agricultural or industrial use. Each electric pump has a built-in, easy to install and ready for use dual control device. This system guarantees that the pump operates at its very best, automatically the performance and when necessary limiting the number of starts. Active pressure systems do not require any type of maintenance or adjustment whatsoever.
The active system also protects the pump from excessive starts caused by leaks, dripping taps and low draw offs. On return to normal functions and conditions, the active system automatically restores operation.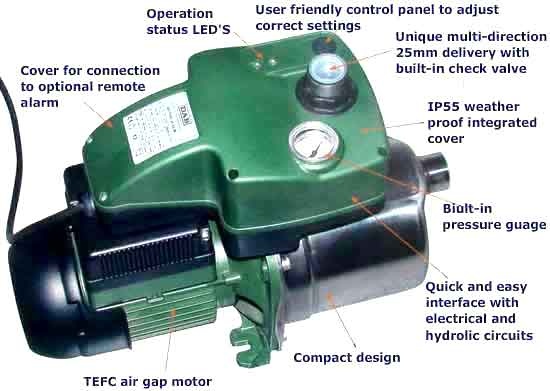 Automatic lifting units are particularly suitable for domestic use, small systems for civil, agricultural and industrial use, washing systems and hobby applications. They are characterised by the use of self-priming motor-driven pumps JET, JETINOX, JETCOM, EUROINOX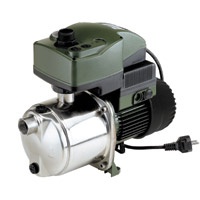 The ACTIVE system is a built-in, easy-to-install, and ready-to-use device which:
controls it
commands it automatically
controls its operation
limits starts
prevents hammering
guarantees pressure stability inside the hydraulic circuit
electronically controls starting pressure
doesn't need maintenance